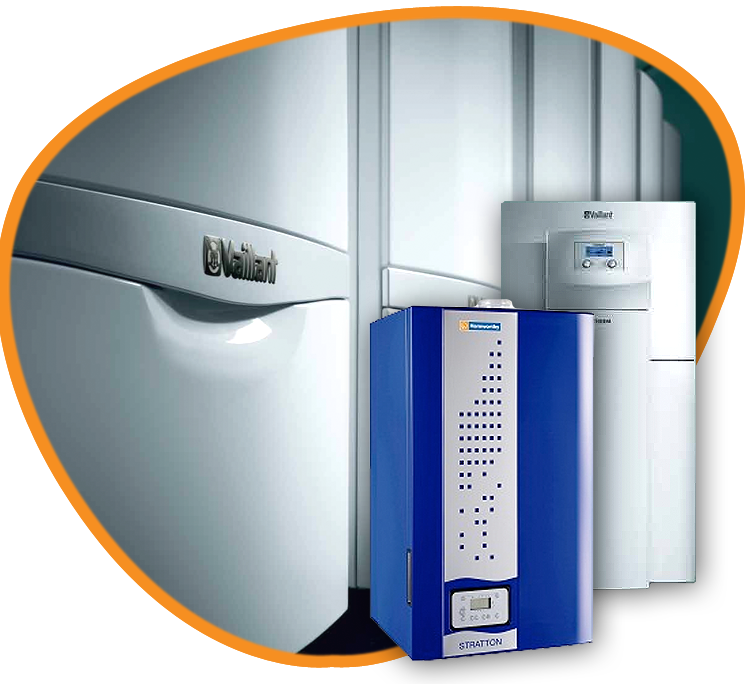 Our range of high efficiency condensing boilers are able to deliver seasonal efficiencies of up to 96% gross. Coupled to the latest integrated management control systems and a balanced and optimised 'low loss' flue or flue header, the result will be significant savings in energy costs and carbon emissions.
Commercial Boilers that look to the future...

Air Ability takes great care to ensure that you get the right solution for your premises. Our designs not only meet and exceed Part L2A and L2B Building Regulations, but also have a keen eye to the future. For example gas fired heating boilers produce nitric oxide, a gas Building Regulations may soon place stringent emission obligations upon.
and the Environment
All the new boilers we recommend comfortably exceed the current level 1 regulatory limit of 250 mg/kWh and many qualify for credit under the BREEAM environmental impact ratings system with emissions as low as 38 mg/kWh. Our range of commercial units - be it office, school, factory or warehouse boilers - will meet your needs for years to come.
Wall Hung Condensing Boilers
Wall hung high efficiency natural gas, LPG or propane condensing boilers are available with different power outputs, typically between 40kW and 150kW for a single boiler. Systems are available which combine modules into 'packages' to produce up to 400kW. Each module works independently and as a part of the primary group to provide fully integrated management control for optimal burner modulation and close load matching. An aluminium or stainless steel heat exchanger recaptures heat whilst the shunt pump is matched to the system to ensure appropriate water flows and low electrical energy consumption. Control systems can include 'intelligent' weather compensators, zone expansion modules and management systems for the close control of multiple boilers.
Floor Standing Boilers
With typical powers of between 40kW and 1050kW (in modular form), floor standing (horizontal or vertical) condensing or non-condensing gas boilers provide high capacity performance within a remarkably small footprint. Usually featuring an aluminium alloy heat exchanger for added durability and performance, these units have high efficiency burners combined with advanced control and diagnostic systems to provide robust power along with optimised energy management to lower running costs. Atmospheric gas boilers are also available with a typical heat output of between 65kW to 165kW. Featuring a cast iron heat exchanger and sealed combustion chamber these boilers are suited to like for like replacement installations.