News and Updates

Looking for powerful cooling and decent ventilation and air filtration at a great price?
Good news - we've incredible deals on right now in our 'off season' sale.
Book a free site survey today. Best be quick though, spaces are filing fast.
Freephone 0808 1087575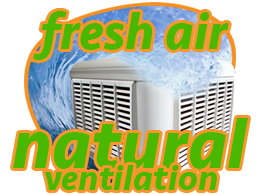 For Powerful Ventilation
Big on Cool, Low on Cost
Think EVAPORATIVE COOLING!
It's the natural answer for effective ventilation at work.
Evaporative coolers, like the new CoolBreeze Maxima, work by continually introducing fresh air from outside. This displaces the stale and polluted hot air inside and forces it out through roof vents.
Usually the ambient temperature of the outside air is sufficient to cool even the largest indoor areas. Only on the hottest days will the cooling system kick in. Cellulose pads and water are then used to chill the fresh air as pass through into the building. Its that simple! There are no refrigerants. This adds up to very low running costs (from just a £1 a day per unit), reliable operation, and high power cooling that is environmentally kind.  Find out more about what evaporative cooling can do for you here.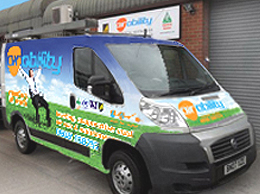 Air Quality a Worry?
Assistance is a phone call or email away
At the moment air quality and in particular fresh air ventilation is likely to be a concern. Air Ability can help you with practical and sensible recommendations for action.
If we recommend new plant (and there are a lot of options) we will give you the reasons why we do so, and the benefits that you might expect to enjoy. We will then project manage the installation, commissioning and future after sales care.
Sometimes it may be as simple as being necessary to help you comply with Health and Safety regulations, but we know that it also needs to make financial sense. To help you in that regard we will calculate your likely energy savings, payback period and CO2 savings. We will also let you know of financial incentives from the Government or Manufacturer that may help reduce or spread the cost of your investment.
Contact Air Ability