Welcome to Air Ability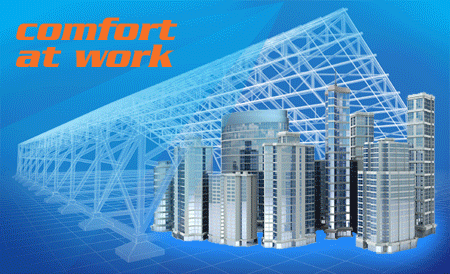 Office or Factory...
With over 40 years experience you can have confidence in Air Ability. We are a company founded by engineers and run with the ethos that there is no substitute for experience and expertise. Second best is simply not good enough. Combining expert HVAC design with the highest installation standards, our commercial and industrial heating and cooling systems deliver on performance, efficiency and reliability.
Heating or Cooling

...

Above all we are an approachable company who take pride in providing exceptional customer service and knowledgeable advice. When you commission Air Ability you can sit back in the confidence that your project will be managed with skill and care. It is the reason for our long and enviable reputation.
Air Ability are ready to help
We are an efficient company, who use our experience and bulk buying power to deliver genuine value to our clients. Perhaps the only surprise will be just how competitive our quotations are, so please do give us a call on 0808 1087575 (freephone) or contact us now.
 
what we offer?
a
'hard to refuse' Quotations
Our expert engineers will identify the best system for you and offer a 'beat this' quotation we think will be just too good to refuse.
b
advanced HVAC design
You're in capable hands. Our enviable reputation is founded on forty years exceptional service. It begins with inspired design and expert installation, and carries forward with super attentive after sales support.
c
Highest standards of installation
Founded by engineers, Air Ability is an HVAC company that will go extraordinary lengths to ensure that your installation is carried out to the highest standards. No matter how good the design or plant, if the installation is not correct it will not perform at it's optimum performance.
" I would have no hesitation in recommending the individuals or their company Air Ability to carry out works in a safe and efficient manner. Air Ability provides quality products and systems that are cost effective and offer good value. " Vincent Keedle, H&S and Facilities Manager, Symrise AG