Cooling Experts
Air Ability provide a full range of commercial air conditioning systems and air conditioning units which will keep your premises cool in the summer and warm in the winter. We promise cooling systems which are efficient and effective. Also, fast and expert air con installations, supported by a dedicated HVAC & air conditioning service and maintenance team whose collective experience goes back some 40 years.
The cooling systems we design range from the simple split system (with one external condensing unit serving a single area) to multi split systems (with many internal fan coils to heat or cool a number of areas).

Our expert designers work closely with all the leading manufacturers, like Mitsubishi Electric, Daikin or Fujitsu, to take full advantage of the latest air conditioning units and techn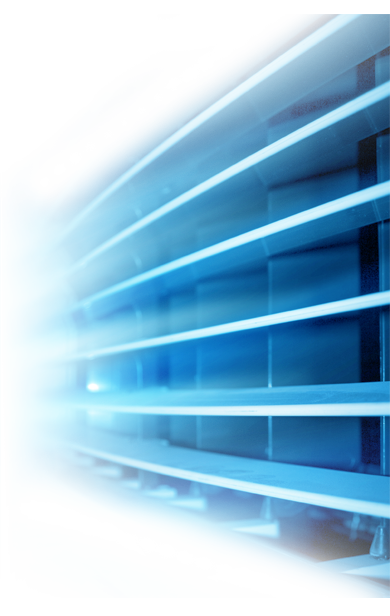 ologies available. From Variable Refrigerant Flow (VRF or VRV) systems featuring inverters to mixed mode cooling systems you can look forward to outstanding efficiency and higher energy savings. The result? Less cost to the environment and low running costs.
Office Air Conditioning
From the largest office air conditioning systems to specialist installs and upgrades, or air conditioning service and maintenance, our engineers have experience in all types of premises.
The solution for office cooling is usually a split or VRF/VRV air conditioning system. It offers reliability, flexibility and ease of management. Advanced controls vary the refrigerant volume circulated to match demand, using inverter technology to manage compressor speed. These air con units also feature heat pumps to provide both heating and cooling for all year round climate control. Heat recovery systems are another highly efficient option for office cooling - they use different fan coils to recover heat and cool and deploy it where it is most in demand in your building.
Data Centre Air Conditioning
ICT suites and server rooms require specialist knoweldge of close control environment design. Our Project Managers will consider factors such as cooling loads, performance benchmarks and critical risks to ensure that the data centre cooling systems we install are fit for purpose.
Retail Air Conditioning
From shops to malls or restaurants to galleries, Air Ability understands the importance of maintaining a comfortable environment for customers and staff. Air Ability will use their substantial experience to design an air con system that is discreet, quiet, cost efficient and highly effective. We might specify a ducted system with diffusers, ceiling cassettes or wall suspended units.
NEW! Hybrid VRF Air Con

Hybrid VRF combines the best of refrigerant and water technologies to deliver the flexibility and comfort of  traditional VRF chilling whilst removing the necessity to use refrigerant in occupied spaces and so leak detection equipment. In a world where environmental legislation has become ever more stringent in this regard (for example F-Gas and BS EN378), it can make compliance simpler and less expensive.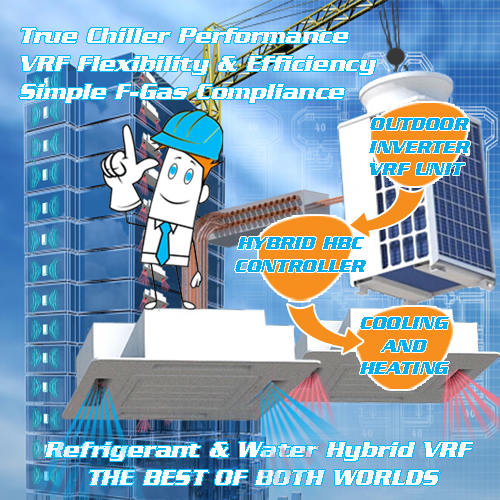 The magic that forms the beating heart of this new system is the Hybrid Branch Controller (HBC) box. It connects, via standard refrigerant pipes, to an external City Multi unit. It then connects to indoor fan coils with water piping.
Individual HBC units can provide cooling and heating to sixteen seperate indoor units (ducted, cassette and floor-standing) using its unique two-pipe system. Up to fifty individual rooms or areas are able to be simultaneous heated and cooled by deploying two main HBC's and two sub units connected to one City Multi outdoor unit.
The result is a system that provides centralised control, individual operation, and simultaneous heating and cooling with heat recovery. In other words the complete flexibility of design and managable phased installation of VRF with the advantages of removing refrigerants from occupied rooms and reducing the overall system refrigerant volume. It is set to be a game changer in VRF air conditioning for new and existing systems.
Further details are available from the Mitsibushi Electric website. Please note that regulations and specifications regularly change and this website should not be relied upon as a definitive intepretation of legislation. Speak to Air Ability today!
Warehouse Cooling
Cooling large spaces in factories or warehouses requires careful design. It is our experience that evaporative cooling is usually suitable and represents the most cost effective solution, however if air con is appropriate we will be pleased to assist.
Air Conditioning Design and Installation
From the air conditioning unit to the air distribution system it is essential that the components are correctly sized and balanced in accordance with heating and cooling loads. Using CAD design, supported by years of experience, Air Ability will ensure that airflow is balanced and the system (including controls) set up to deliver energy efficiency and the required performance.
Air Con Service and Maintenance
As a leading air conditioning contractor, Air Ability recognise that after sales service is crucial to our success. We have a comprehensive range of HVAC servicing options and offer maintenance contracts for ultimate peace of mind. In the unlikely event that air conditioning repair is required our call out service is timely and expert.
Applications for Air Conditioning Systems

Office cooling - air conditioning offers an integrated climate control all year
Retail / shop cooling - effective air conditioned climate control
Restaurant cooling - a comfortable environment for your customers
Commercial cooling - from leisure centre cooling to nightclub cooling
Factory & Warehouse cooling - although evap cooling is usually the better solution (see below)
Workshop cooling - although again evaporative cooling is usually the answer
School  cooling - from dining halls to classrooms, canteens to theatres
MELFinance
Subject to financial status, Mitsubishi MELFinance can offer end user customers the opportunity to finance the cost of new equipment and its installation over an agreed period of between 1-5  years. Discover more here.

Have you considered Evaporative Cooling?
Evaporative cooling can provide big savings over traditional compressor air conditioning systems. Capital costs including installation are often a third of the cost, and running expenses up to 80% less.
Air Ability will do the sums for you. Our sophisticated calculator will compare air conditioning and evaporative cooling to accurately estimate the potential savings - both financial and environmental.
Take a look at this recent case study for Fun Valley. Our projections estimate that this 726 m2 play centre will save up to £57,000 and 663 tonnes of CO2 over ten years simply by utilising the latest high efficiency Cool Breeze QAD230 evaporative coolers.