Welcome to Air Ability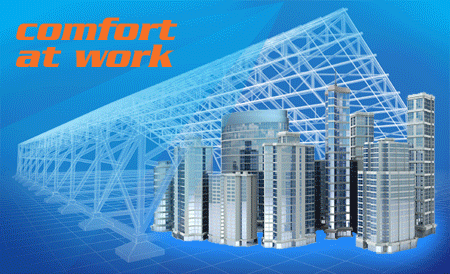 Warehouse or Office...
We are a company founded by engineers and run with the ethos that there is no substitute for experience and expertise. With over 40 years experience you can have confidence in the heating, cooling or ventilation system we specify. Second best is simply not good enough. Be it warehouse or office, factory or retail outlet, we combine expert HVAC design with exemplary installation standards to offer commercial heating and cooling systems that deliver on performance, efficiency and price.
Heating, Cooling or Ventilation

...

We are proud of our long and enviable reputation. You will find us an approachable company who take great pride in sharing our expertise and providing exceptional customer service. Commission Air Ability and you can sit back confident that your project will be managed with skill, diligence and passion.
We are here to help
Perhaps the only surprise will be just how competitive our quotations are. There is no mystery to this, it is the result of being highly efficient, having bulk buying power and most of all the experience to know products and manufacturers inside out. The result is genuine value to our clients.
We look forward very much to helping you, simply freephone 0808 1087575  or contact us now.
what makes AIR ABILITY UNBEATABLE?
a
'hard to refuse' Quotations
Our expert engineers will identify the best system for you and offer a 'beat this' quotation we think will be just too good to refuse.
b
advanced HVAC design
You're in capable hands. Our enviable reputation is founded on forty years exceptional service. It begins with inspired design and expert installation, and carries forward with super attentive after sales support.
c
Highest standards of installation
Founded by engineers, Air Ability is an HVAC company that will go extraordinary lengths to ensure that your installation is carried out to the highest standards. No matter how good the design or plant, if the installation is not correct it will not perform at it's optimum performance.
" Fantastic! What a difference! We're already reaping the rewards. Air Ability went all out for us, working quickly and efficiently, and always around the needs of our business. A big thanks and recommendation from all of us." Siddika Mohamed, Director, Fun Valley Ltd. August 2013